Products:: Interactive & Powerful 3D Visualisation
KB-Vol3D is aimed at routine clinical radiology for visualising, manipulating, and analysing volume image information.
Traditionally, a radiologist with images for diagnosis would look at the scanned images slice by slice and mentally reconstruct the information into a three-dimensional representation to judge on the health of the patient. This procedure requires the radiologist to have well-founded experience as well as a highly sophisticated understanding of human anatomy. To create a 'complete' mental image of the patient's structures, the radiologist has to take all available slices into account.
Looking at hundreds of slices is too time-consuming even for a single patient. 3D Visualisation can help overcome this problem by providing the user with a 3D representation of the patients anatomy reconstructed from the set of image slices.
Easy Integration into your DICOM Application or PACS
KB-Vol3D can be easily integrated into your DICOM viewing application or PACS solution. We also offer customised integration to suit your needs. Two options are available:
KB-Vol3D Application: Ready-to-use application to add-on to your product.
KB-Vol3D Toolkit: KB-Vol3D functionality can be closely integrated into your product through the KB-Vol3D Toolkit:
Convenient and simplified API for integration with your product
Sample application to get you started
Clear API documentation with examples
Showcase::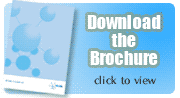 Screenshots::
Benefits::
Cost-Effective - Runs on inexpensive Windows-based PCs. A rich suite of medical imaging tools normally found on high-end workstations (such as fast 3D Volume Rendering), is provided at a very low cost.